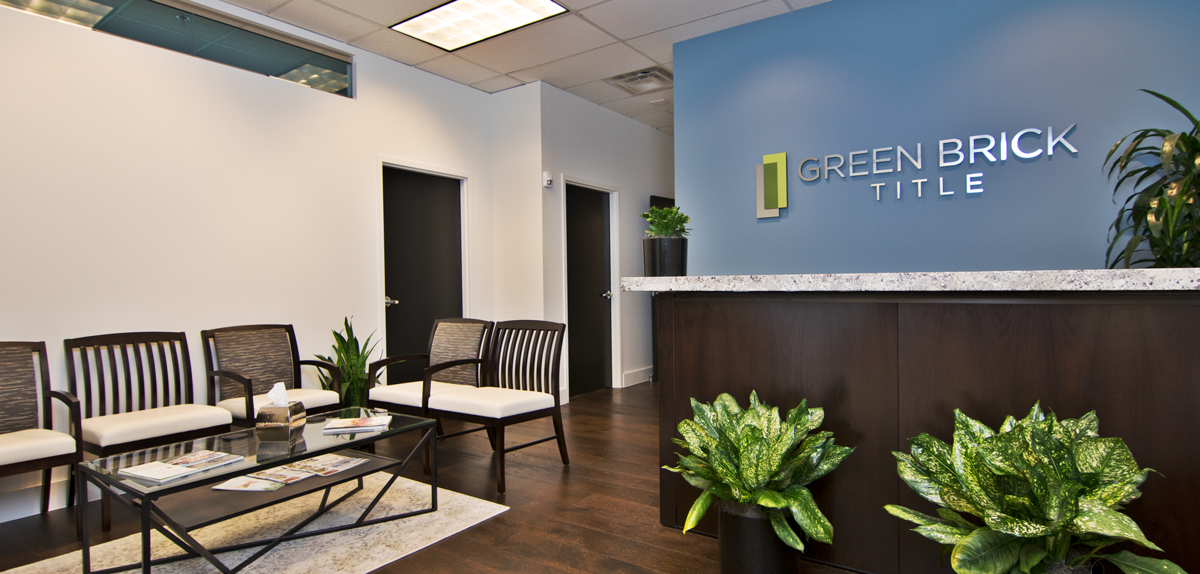 WHY GREEN BRICK TITLE?
If you are a realtor, bank, land broker, mortgage company, builder or developer, Green Brick Title is your number one choice for commercial and residential real estate services. We are well organized, client-centric, and offer a full spectrum of resources focused on helping you accomplish your real estate transactions.
With an experienced lawyer on staff, we have the expertise to perform many legal related tasks that other title offices are not equipped to do. The results are often faster and ultimately cost-efficient for our customers.
Green Brick Title is a wholly owned subsidiary of Green Brick Partners, Inc. and is backed by the underwriting power of Fidelity National Title Insurance Company, the largest underwriter in the world, with the ability to issue a single insurance policy over $1 billion.
Make Green Brick Title your first choice in residential and commercial title insurance and escrow services.
ABOUT GREEN BRICK PARTNERS
Green Brick Partners, Inc. is a publicly traded company listed on The NASDAQ Capital Market under the ticker symbol "GRBK". Green Brick Partners, Inc. is a diversified homebuilding and land development company that acquires and develops land, provides land and construction financing to its controlled builders, and participates in the profits of its controlled builders. Green Brick provides expertise and capital to build neighborhoods with timeless, classic architecture interwoven with the latest technological advancements, and in turn provides a superior long-term return for its investors, residents, and cities it builds in.
Green Brick Partners currently operates in Texas, Georgia, Colorado, and Florida. The company owns or controls approximately 8,100 prime home sites in high-growth sub-markets throughout the Dallas and Atlanta metropolitan areas, and the Vero Beach, Florida market.
For more information about the Company, its Team Builders, and its new home developments, please visit the Company's website at www.greenbrickpartners.com.